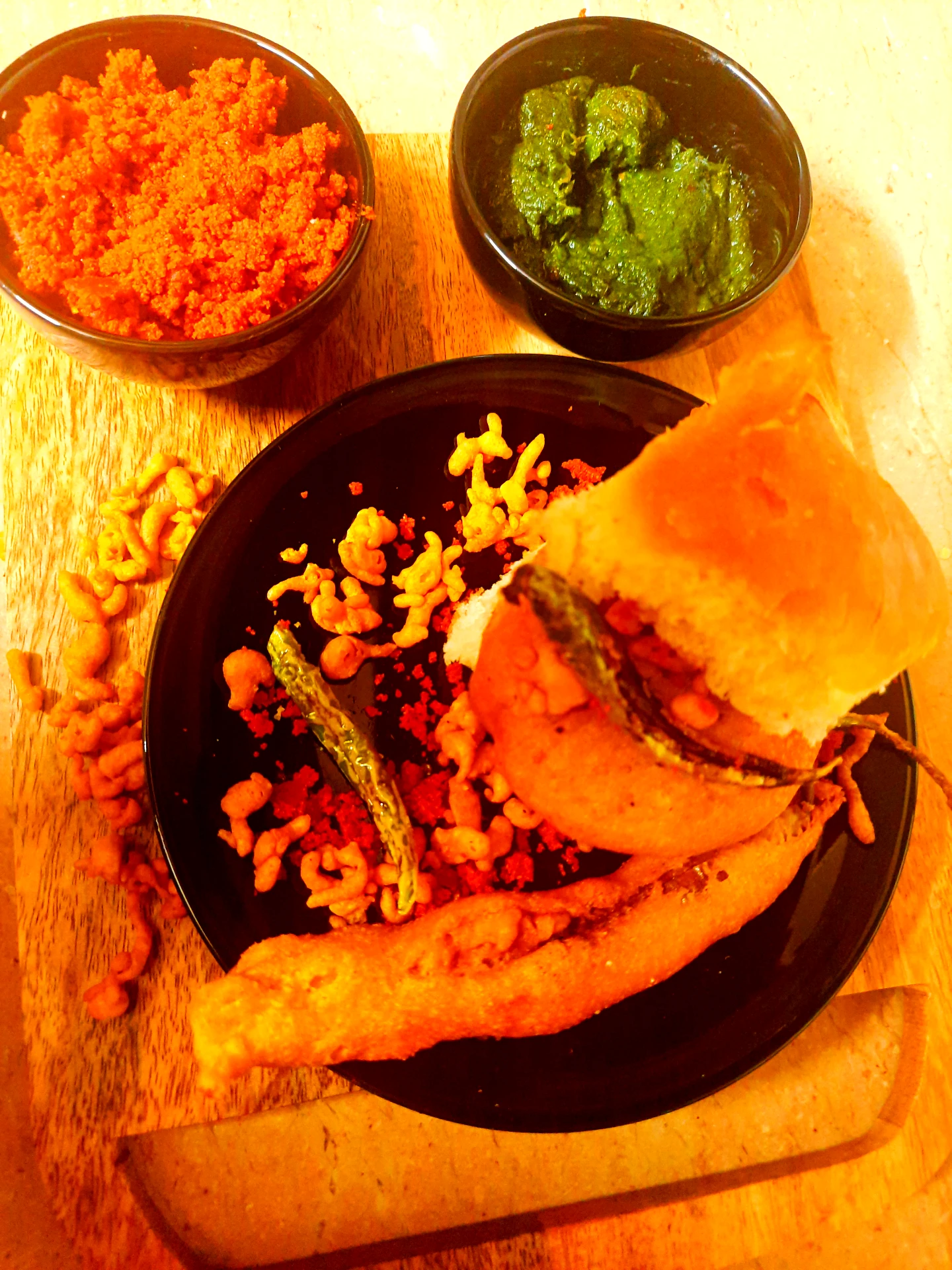 🍔VADA PAAV 🍔
I am glad that I could manage to bring this recipe to you guys!
Many of you must be aware of "vada pav" and many must have heard about it for the first time.
Ok! So let me introduce it to you guys.
Here comes my all-time favourite vada pav, which is a spicy, tangy, and breathtaking dish. It comes from the suburbs of Mumbai streets, aka
" BATATA WADA PAO", which is a VEGAN fast food dish native to the state of Maharashtra, India.
It's basically buns stuffed with deep-fried potato dumplings, salted and slitted green chillies🌶 and served with several dips like spicy garlic dip, coriander dip, or tamarind dip. In some parts, they serve it with a coconut dip.
I personally have different combinations.
And that's what I am here with.
It perfectly turned out as an evening snack for me. And that's the one evening my taste buds were triggered and, on top of that, my idea got wings due to rain!!!
Oooh!!!! What a perfect scenario for my dish to justify my mood at its best!
For this, you do need to have extra in your kitchen. You all must have seen lots of videos of it on youtube and must have tried it, and I won't deny that for many, it must have turned out to be a better version than the original.
But my version was a bit typical and turned out to be finger-licking.
So let's take a look at the basic things we need to keep ready:
🌟 POTATO DUMPLINGS
➡ 3-4 medium-sized boiled potatoes
➡ 3 cups of chickpea floor
➡ 1 tbsp red chilli powder
➡ ½ tbsp salt
➡ 1 teaspoon baking soda
Here, instead of making a spicy garlic dip, I preferred making dry garlic powder.
🌟 Garlic powder
🔥 4-5 cloves of garlic
🔥 crispy chickpea boondi
🔥 powder of chilli peppers
🔥 salt as per taste
And I made two dips, which can be taken up as per preferences.
🌟 Tamarind dip
½ cup seedless tamarind – tightly packed (imli)

75 cups of water or add as required.

12 teaspoon cumin seeds

½ teaspoon ground ginger powder (saunth powder)

1pinch asafoetida (hing)

14 teaspoon red chilli powder or cayenne pepper

½ cup chopped jaggery or as required – adjust as per your taste

1teaspoon oil – any neutral tasting oil

rock salt (edible and food grade) (sendha namak) or black salt or regular salt as required.
🌿 Coriander dip
🕃 A handful of coriander leaves
🕃 4-5 green chillies
🕃 4-5 garlic cloves
🕃 salt as per taste
Though it doesn't come in the category of a very healthy diet as it contains deep-fried potato dumplings.
BUT BUT BUTTTTTTTTTTTT!!!!!!!!!!!
Wait, why make your heart short?
Who said we cannot have vada pav while counting our calories.???????
If it cannot be a part of your healthy diet food family, then can't it be part of your CHEAT MEALS🍴 ???? 😉 😝
So here is the chart displaying and breaking down the calories you will gain from one serving of vada pav.
I personally believe, and I am sure you guys will not deny it, that keeping yourself healthy and fit is a must, as the body is a temple which needs to be worshiped, as it is said in India. But where is it written that killing your taste buds can lead you to admire other foods?
See, we get one life, and in that, we dream of achieving many things, but what's the fun of achieving that when you don't celebrate it.
Enjoy every meal, but yes, you should know how to balance food with health and lifestyle.
Deliciousness jumping into the mouth.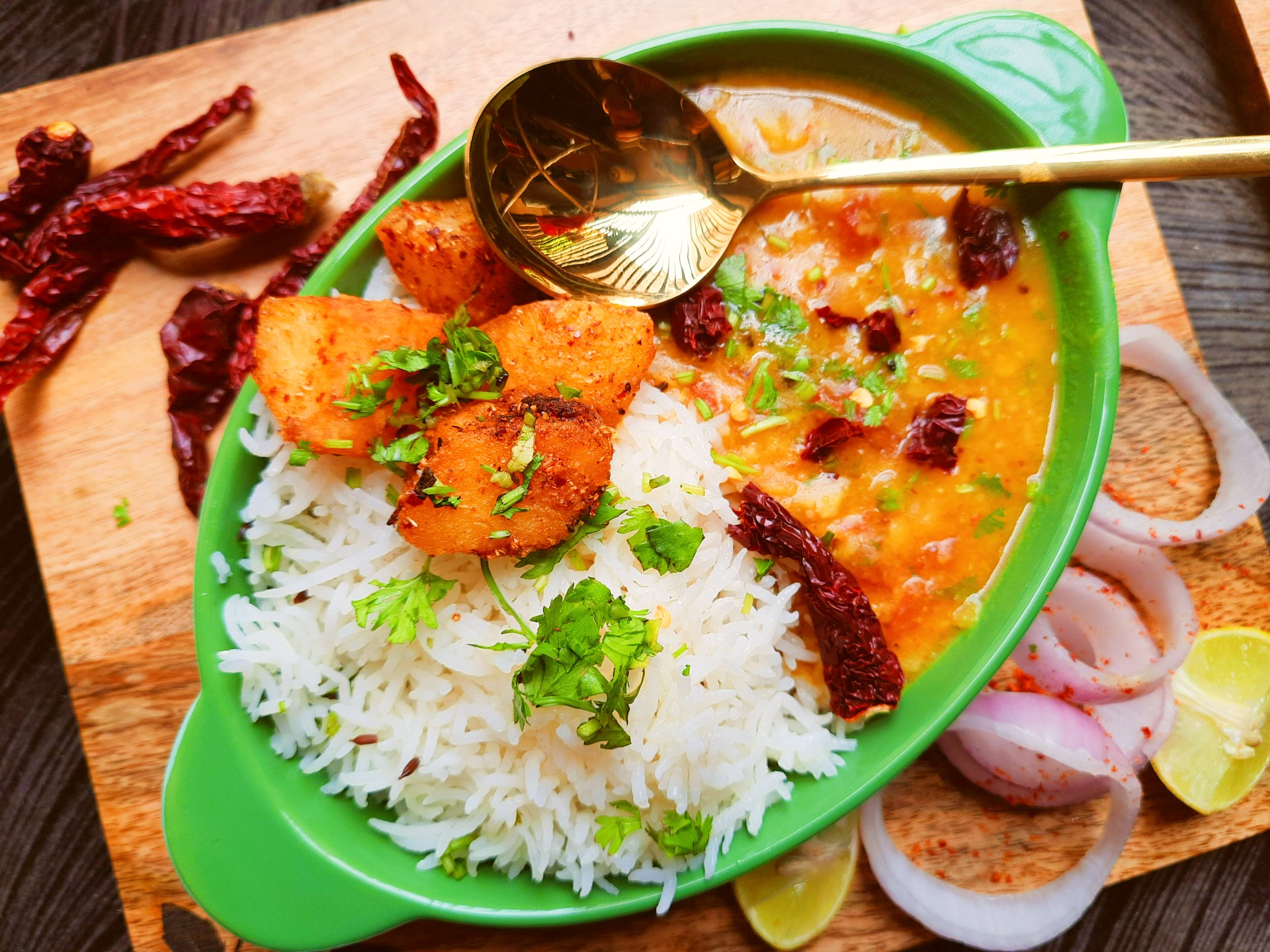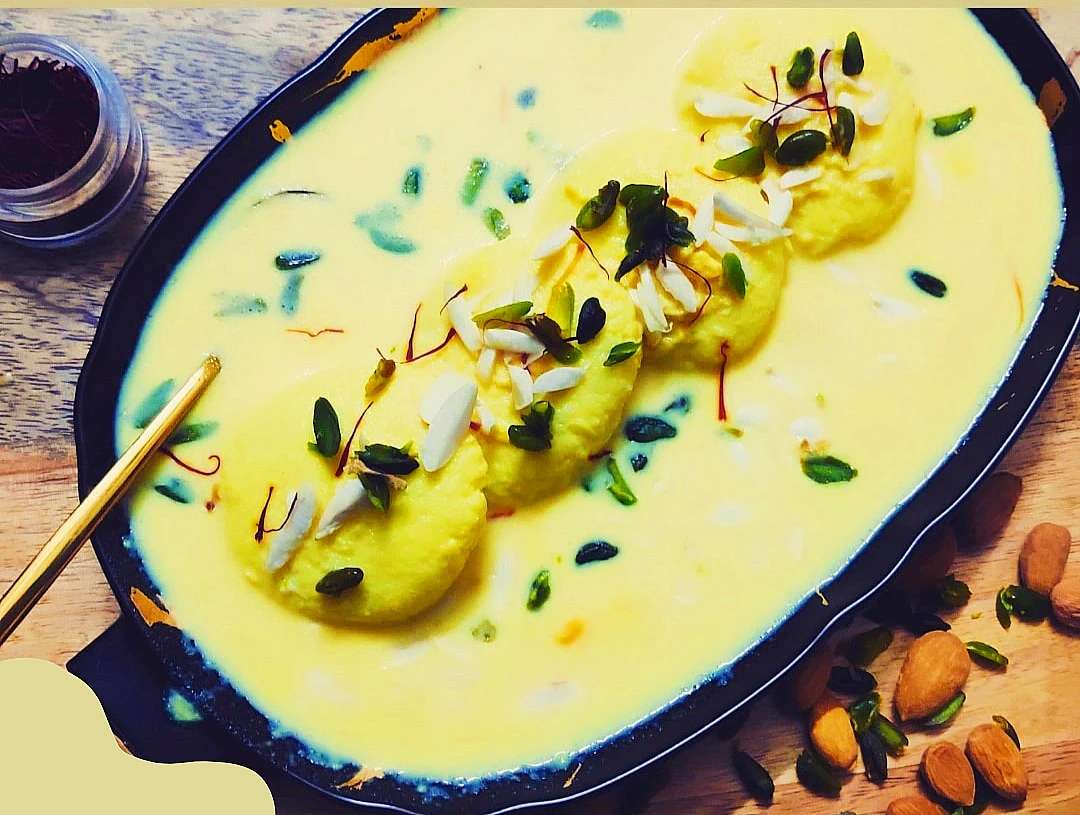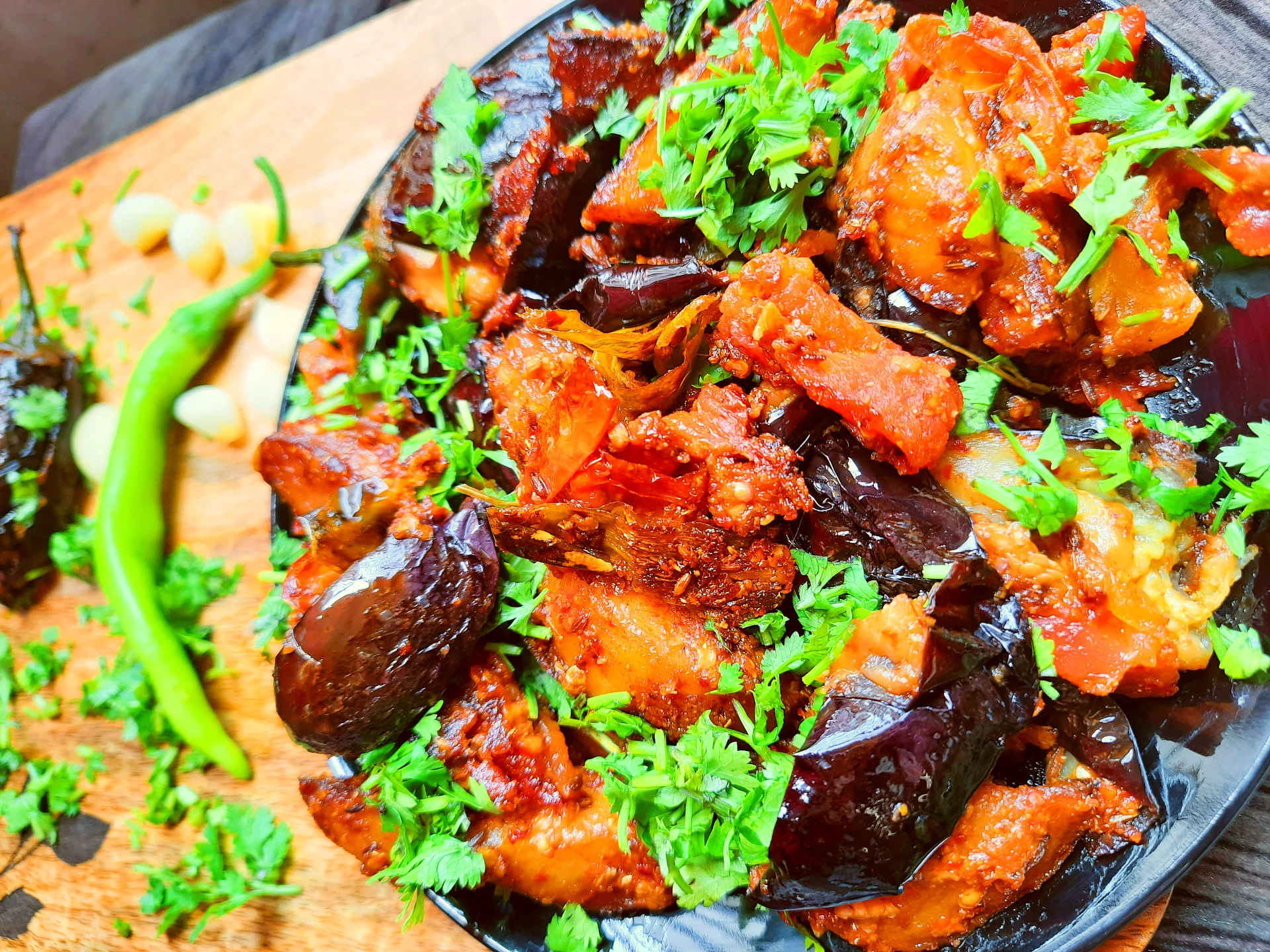 How to Make the Best vada paav
You'll find step-by-step photos and the full recipe below, but here's why this recipe works so well:
1) chickpea flour batter
whisk the batter by adding its ingredients properly by whisker and beat the batter until it turns out to be extremely fluffy and creamy. When you see the batter changed its colour and has risen a bit to extremely fluffy and creamy, then keep it aside for at least 30min(must!!).
2) getting ready potato dumplings shaped oval or circle
Aim for two to three medium size boiled potatoes, mashed with the masher properly. When these are prepared before hand , then the ingredients inside starts releasing its aroma inside making it taste every bit of spice added in it and delicious 😋
3) ready your spicy garlic powder
Pre heat the oil properly. When these are prepared before hand , then the ingredients inside starts releasing its aroma inside making it taste every bit of spice added in it and delicious 😋
4) getting ready green garlic dip with lots of chillies
Aim for giving authentic typical old time tastes , I used mortar-pestle. Though its an era of using gadgets and modern electrical appliances but THIS???? This turned out to be beyond my imagination. (Although using this took out my lots of sweat . 😰 , but worth it 😍)😋
5) sweet pepper fritters
Yes!!!! You read right! This was the twist which I brought to my recipe and trust me guys it turned my dish to another level. You will find people using green sweet peppers in almost same way but I gave it the new form and it was beyond the level I expected.
Please let me know how your vada paav turns out in the comments. I love hearing from you.
INSTRUCTIONS
Take chickpea flour in a large bowl and add few carom seeds just for taste , add salt as per taste and baking powder to it. Gradually add the water to the mixture and give a firm whisk is the start and beat the batter until soft, creamy and foamy. Make sure the consistency of batter is neither too thick nor too liquid. Once done keep it on rest for minimum 30min.

In a pan add cooking oil, bring it to heat and add mustard seeds , cumin seeds, chopped garlic, grated ginger, chopped green chillies , add curry leaves 🍃 and sauté in oil for one or two minutes, then add turmeric powder and sauté that too, and add your mashed potatoes to it and give a good mix. Mix them well so that all the ingredients mix evenly and add salt as per taste and half lemon juice to it and keep it aside to cool it down

Take the sweet green chillies and slit them partially from center and apply salt and mango powder inside properly. And dip in the chickpea batter we prepared and deep fry it.

In the same oil, take small green chillies 🌶 and slit them too and fry them for 1 min in oil and keep it on tissue paper to soak extra oil. Then later toss it into some salt

Dip your fingers into chickpea batter and drop the drops of batter in oil making it form small boondies of batter and fry till it turns crispy. Atleast fry one full bowl and let it cool down. Meanwhile take some garlic cloves and peirce it with tooth pick so that it doesn't pop out from oil while frying and keep that aside too. Then take some boondies we prepared leving some behind in mixer and add fried garlic cloves,salt and red chilli powder to it and do the coarse grinding(This prepares my GARLIC POWDER DIP).

Finally make small patties shape to my potato mixture we made and dip it in chickpea batter and fry them until brown or changes colour.

IT'S TIME TO SERVE!!!!!
Take the paav and slit it from between and apply green dip on one side and garlic powder on the other side of paav and on same side put potato dumpling and salted green chillies.
Serve it with sweet chilli fritters along with green chilli dip and tamarind dip.
Did you make this recipe?
Please let me know how it turned out for you! Leave a comment below and share a picture on INSTAGRAM with the hashtag #sweeetchillies
Leave a comment below:
Your comments make my day. Thank you! If you have a question, please skim the comments section—you might find an immediate answer there. If you made the recipe, please choose a star rating, too.
"This content is monitored by Scrrum Labs. For any complaints, please write to us at

[email protected]

"